The following grafic show us the ages of the surfaces of the Moon that we study: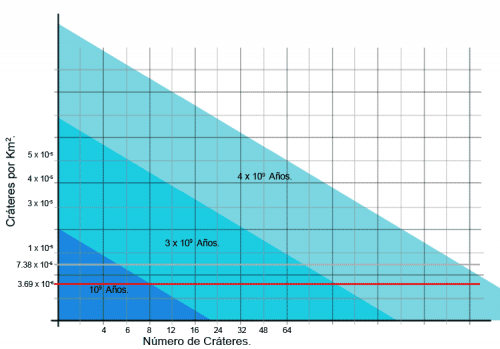 How do we read this grafic?

In the axis X we put the diameter of the craters, in the axis Y we put the number of the craters in one

acoording the their diameter. With these dates, in the grafic we obtein a interval inside of a zone, and this zone is the age that we went.

How do we interpret this grafic?

This grafic show that we studied: a surface of the Moon with many craters and diameters of the craters big is older (always we compare with a other surface).

If we have

craters in one

with a diameter between 4 and 8 Km, this surface will be old, but will be younger that a surface with

craters in one

with a diameters between 4 and 8 Km.